Blog Post
Bringing Public Humanities to Asian American Studies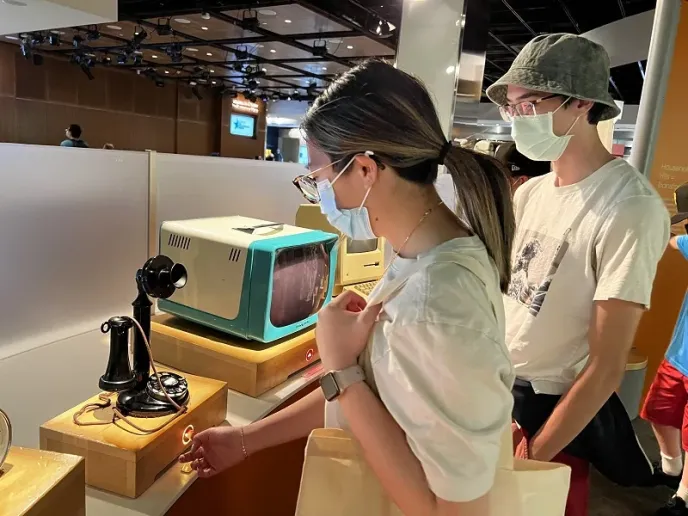 At the University of Maryland Baltimore County (UMBC), an Asian American and Native American Pacific Islander Serving Institution in Baltimore County, MD, I teach some of the only courses on Asian American studies. Much like their place in the broader racial landscape of the United States, the more than 20 percent Asian American student population on our campus can be overlooked in our institutional discourse on diversity. They are often figured as the exemplary model minorities or, alternatively, celebrated as a crucial part of our inclusive excellence and racial diversity; in either case, their real experiences and struggles are often overlooked and neglected. This is why it is so very important to me to give students of Asian and non-Asian origin a broad understanding of these contradictions and to centralize the Asian American experience in my classroom.
In Fall 2019, in collaboration with Dr. Theo Gonzalves, curator of Asian Pacific American History at the Smithsonian's National Museum of American History (NMAH), I applied for a Humanities Teaching Lab (HT Lab) course transformation support grant through UMBC's Inclusion Imperative Program, which is funded by the Mellon Foundation. My goal was to refashion my upper-level course on Asian American studies with a public humanities focus, and specifically one that was engaged with museum studies. I wanted to incorporate a critical study of NMAH (and museums more generally) as tools of imperialism and nation-building into our study of Asian American cultures.
Due to various pandemic-related delays, I was not able to teach the course until Spring 2022. Unsurprisingly, when I was able to teach it, it was not as I had envisioned in my pre-pandemic formulation. It was even more crucial that students would be able to think about Asian American history as integral to American history—given the uptick in anti-Asian discrimination, violence, and racism—and yet decidedly more challenging to plan, teach, and engage students in a public humanities course that had to happen both online and in person.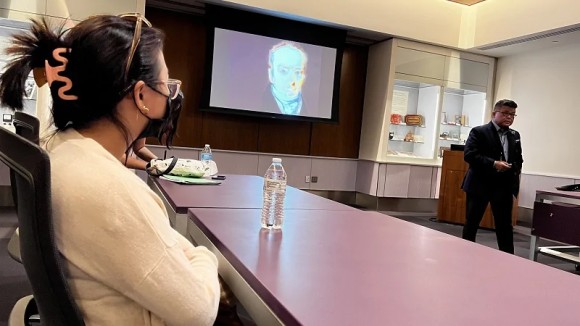 One of the most successful aspects of the conversion of this course to a publicly engaged museum studies course was student engagement with the guest speakers who offered critical insights into curating, community engagement, outreach, cultural heritage, and educational initiatives at the Smithsonian and other institutions. In addition to Dr. Gonzalves, who spoke with our class at the beginning of the semester online and then guided us through a tour of the NMAH at the end, several other speakers joined us virtually. Philippa Rappoport, Noriko Sanefuji, Sojin Kim, Andrea Kim Neighbors, and Samip Malik all pushed students to think about the ways that we can collect, curate, share, and promote AAPI history, life, and cultures outside of the traditional brick and mortar museum settings.
At the end of the semester the class visited the NMAH to explore the Many Voices, One Nation exhibit. As they walked through, I asked them to ponder which AAPI stories were being told and which ones were left out. Students noted that the model minority success stories of Asian Americans seemed to be given more space than difficult legacies, such as Chinese Exclusion. Through their final project, students were asked to curate an online exhibit on the Smithsonian Learning Lab on any topic in Asian American history that most interested them. They produced a range of excellent projects on Asian Black solidarities, investigated the impact of WWII on Japanese American artists, and analyzed the effect of the model minority myth on Asian American women's reproductive rights.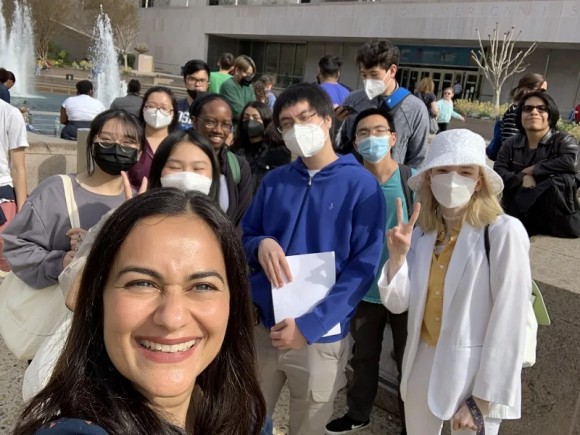 Though the outcome was positive overall, I must reckon with the challenges of converting this course to a public humanities format and then teaching it in this strange, not-quite post-pandemic moment. The students seemed to suffer from more burnout than I have ever seen before—a phenomenon that is widely reported across the country. Many of them identified as Asian American and found that the course offered a way to situate and comprehend the violence that they, their families, and their communities had been subject to during the pandemic, but also found that reckoning to be difficult. I don't have any clear answers but my hunch is that in years to come, to bring public humanities into the classroom we may have to reframe our expectations of how we do this work. While it is invaluable to students to make connections beyond the classroom, it also requires extra labor, time, and attention, all resources that are very scarce right now for students and instructors alike. I will say in closing, however, the throughline of this course is that Asian American studies is at its core an ideological standpoint from which to counter racism in all its forms and to think about identity as intersectional. From student feedback and evaluations, I found that the public humanities components of the course, perhaps more than any other element, had the potential to show students how to put the course's concepts into practice and to see Asian American studies as a living, breathing practice of knowledge production and sharing.
Tamara Bhalla is an associate professor in the American Studies department at the University of Maryland Baltimore County. Her research and teaching interests include reader reception, the social and cultural uses of literature, contemporary multiethnic literature, South Asian American literature and culture, and Asian American studies. Her book Reading Together, Reading Apart: Identity, Belonging, and South Asian American Community was published in November 2016 with the University of Illinois Press. Professor Bhalla has published articles in journals and online resources such as MELUS: Multiethnic Literature of the United States, Scholar and Feminist Online, and the Oxford Research Encyclopedia of Asian American Literature and Culture.