Blog Post
Exploring What's New in the Public Humanities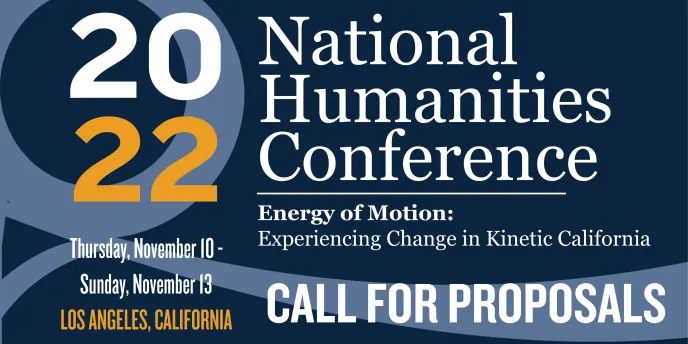 For the last several years, Routledge, Taylor and Francis has generously sponsored the National Humanities Conference (NHC), which the National Humanities Alliance co-produces with the Federation of State Humanities Councils. This conference brings together scholars as well as representatives of state and jurisdictional humanities councils, cultural institutions, and other community-based organizations to explore approaches to deepening the public's engagement with the humanities. The 2022 NHC will be held in Los Angeles in November and is hosted by California Humanities.
The Call for Proposals for the 2022 NHC is now open, and proposals are due on April 1. To give a taste of the exciting, practical, and thought-provoking conversations that happen at the conference, Routledge, Taylor and Francis invited scholars and representatives from state humanities councils to reflect on the state of the public humanities.
Please enjoy their reflections below. We look forward to continuing the conversation in Los Angeles in November!
--
Mary Foltz, co-director of the South Side Initiative, associate professor of English and women, gender, and sexuality studies at Lehigh University
Denise Meringolo, associate professor of history, director of public history, and acting director of the Dresher Center for the Humanities at the University of Maryland, Baltimore County and VP/president-elect of the National Council on Public History
Matthew Pavesich, director and teaching professor of the University Writing Program at the Krieger School of Arts and Sciences at Johns Hopkins University
Mary Rizzo, associate professor of history at Rutgers University-Newark
Aiko Yamashiro, executive director of the Hawai'i Council for the Humanities