Blog Post
Hyperlocal History—Beyond the Here and Now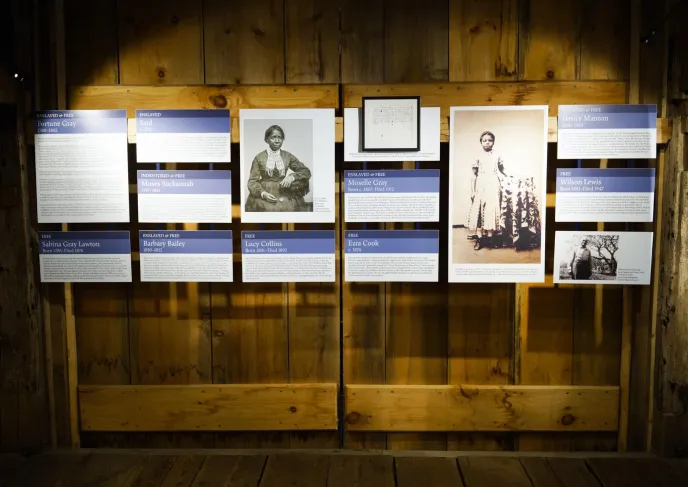 As a recent MA in Public Humanities graduate, I was excited when Dr. Susan Smulyan invited me to co-author a chapter on "Hyperlocal History" for a new book she was editing. The book, Doing Public Humanities (Routledge 2020), features essays by scholar-practitioners associated with the John Nicholas Brown Center for Public Humanities and Cultural Heritage at Brown University (JNBC). My long-time employer, the Little Compton Historical Society (LCHS), publishes quite a few local history books, but it's always gratifying when our very local—hyperlocal—work, focused exclusively on Little Compton, RI, finds an audience beyond the "here" of our small Rhode Island community or the "now" of a single project year.
The JNBC's Assistant Director, Ronald Potvin, was my chapter coauthor and wrote about his work teaching a graduate class on triple decker housing in New Bedford, MA. Both Ron and I believe strongly in the power of hyperlocal histories—with their sharp focus (on one person, one neighborhood, one moment in time), story-like formats, and rich details—to help the public connect personally with broad historical topics, like immigration or class or race, that stretch far beyond any particular place or moment in time.
My portion of the chapter focused on a recent LCHS project, If Jane Should Want to Be Sold, that used the biographies of 200 enslaved, indentured, and newly-free people to explore and better understand the institution of slavery in Little Compton, and, I believe, more broadly in the North. The project's special exhibition and book began with the highly relatable stories of individuals and found ways to connect their personal experiences to the larger institution of slavery and concepts like forced indenture or Gradual Emancipation. Jane's own story, for instance, helps explore the concept of the enslaved being viewed as both people and property in the North. Jane's owner recognized her humanity when he gave her the choice to be sold or not, while at the same time treating her as property to be either sold or inherited by his sons. Other histories, like that of "James Fobes (So Called) Free Negro Man," remind us that not every Black person in early-eighteenth-century New England was enslaved, that having a surname signaled his status as a free man, and that the town clerk who wrote about James wanted us to know that he wasn't born with the last name "Fobes"—he was just called that by community members. As another example, Gradual Emancipation comes to life through Flanna's story. Flanna, an enslaved girl given as a gift to the local minister, was born just a few months before the specific date (March 1, 1784) after which the children of enslaved women were born free in Rhode Island. As a result, Flanna was destined to be enslaved for life. When she was ten, her owner took her to the Town Council, demonstrated that she was healthy enough to work for a living, and arranged for Flanna to become free when she turned 21. She would continue to serve the Reverend Mase Shepard, for no wages, until then.
Most of the public-facing components of the project took place in 2016. Since then, the "Jane" project has helped several thousand people, most with some connection to Little Compton, but others without, explore slavery and freedom in the North. Because the historical society focuses on a new topic every year, one colleague asked a year or two after the exhibit closed, "So now you're done with slavery?" I was happy to be able to answer, "No, we'll never be done. We are going to incorporate the histories of free and unfree people of color into all of our projects moving forward, and we're open to learning more."
The lessons we learned researching and writing the hyperlocal histories for Jane continue to inform our work today. Last year's LCHS Women's History Project re-presented dozens of biographies of women of color originally researched in 2016, this time in a digital format. While working on the Women's History Project we found new primary sources documenting the lives of local women of color that we missed in 2016 because they had not been digitized.
The project's impact beyond our community also continues to grow. I've spoken to audiences in half a dozen communities in Rhode Island and Massachusetts. Three Rhode Island towns have gone a step farther and have asked for our advice on researching and presenting their communities' Black Histories. Our special exhibition traveled to both the JNBC and the Center for Reconciliation in Providence. Recorded talks and virtual conferences have shared the stories of Little Compton's enslaved and indentured people with national and even global audiences. One Brown University panel ( Indian Slavery: An Unspoken History) now has more than 3.7 million views.
It does not matter to these distant audience members that I am telling Little Compton stories. It only matters that I am telling human stories. Stories that they can connect to on a personal level and stories that push back against broad historical generalizations with all the nuances, contradictions, and complexities that hyperlocal histories can offer. These are "Bottom Up Histories" for sure, but we can also think of them as "Inside Out Histories," using family or neighborhood stories that are easily approachable and relatable as an entry point for more challenging big histories stretching far beyond the here and now.
Marjory Gomez O'Toole received her MA in Public Humanities from Brown University's John Nicholas Brown Center for Public Humanities and Cultural Heritage in 2018 and now serves as a Public Humanities Community Fellow. She has been the Director of the Little Compton (RI) Historical Society since 2006.