Blog Post
Introducing Humanities for All's Public Humanities Newsletter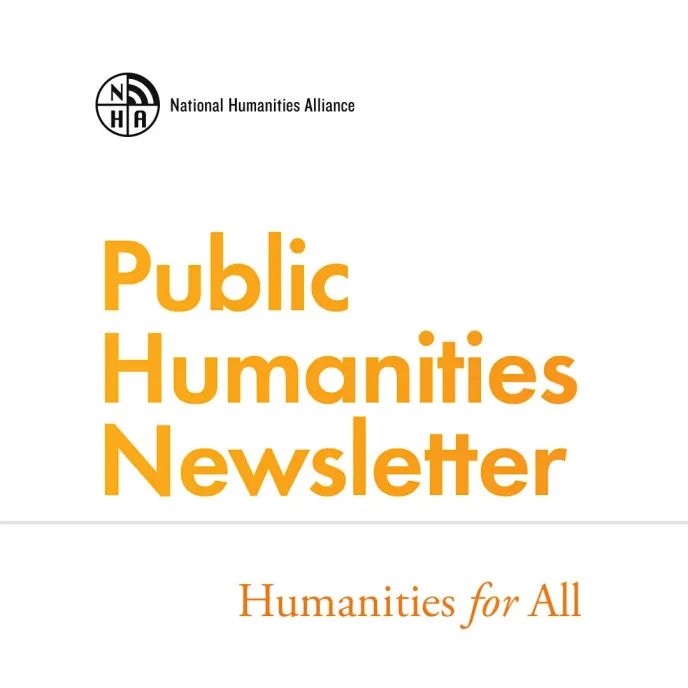 With the new year, the National Humanities Alliance is pleased to announce the launch of Humanities for All's Public Humanities Newsletter. Since 2018, Humanities for All has been working to connect scholars and practitioners interested in the publicly engaged humanities to create a national community of practice dedicated to advancing community partnership through the humanities.
To continue connecting the ever-growing public humanities community, on the first Wednesday of each month we will share higher ed-based public humanities news including (but not limited to):
CFPs for public humanities-related journals, book publications, blogs, conferences, etc.
Humanities for All news, including recent blog posts, reports, projects, and profiles from our website
Public humanities job ads relevant to those based in higher education
National events, resources, and grant funding opportunities
Articles and publications about public humanities scholarship
The newsletter is published on the Humanities for All Substack. You can subscribe (for free!) to receive the newsletter directly to your inbox each month.
With this newsletter, we join the National Council on Public History and Imagining America in our shared goal of making public humanities opportunities more visible to students and faculty interested in expanding their knowledge and experience in the field. To be sure, the overwhelmingly positive response to the inaugural January 2022 newsletter reflects a hunger amongst community-engaged scholars for national news and opportunities related to the public humanities. Inside this first issue, readers will find information related to national digital humanities institutes, webinar announcements, and news about recent publications on public scholarship and community engaged research. This newsletter is possible only because of the exhaustive work of higher ed-based scholars and administrators committed to building public humanities infrastructure across campuses and in communities.
Please consider subscribing to the newsletter so you don't miss any news in the future. If you have a public humanities-related item that you'd like to see in a future newsletter, we encourage you to use this form to let us know.