Blog Post
Student Voices: Spirits of Pine Log Mountain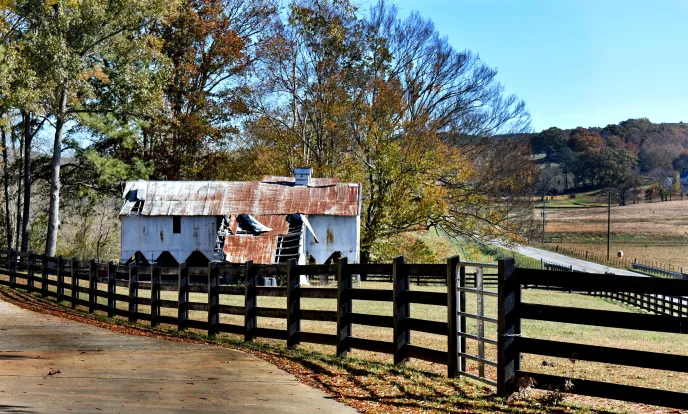 This is the second in a series of blog posts from students who participated in publicly engaged humanities projects funded through Humanities Research for the Public Good (HRPG) grants from the Council of Independent Colleges, supported by The Andrew W. Mellon Foundation. In this post, Abigail Merchant from Reinhardt University writes about the Spirits of Pine Log Mountain project, in which a team of student interns worked with faculty and community partners to research Pine Log Mountain, a rural settlement in Appalachian Georgia, and created an exhibit based on their findings.
--
In 2019-2020, I participated in an Exhibit Internship for the Spirits of Pine Log Mountain: Forgotten Voices Speak project at Reinhardt University in Waleska, Georgia. Pine Log Mountain is located in the North Georgia Mountains and is part of the Appalachian Mountain Range. It spans two counties and has a rich diverse history. The project was an exceptional experience for me as a student in the new Museum Studies minor program. Through this year-long Exhibit Intern Course led by professor Dr. Donna Coffey Little, I was given the opportunity to learn and experience the process of creating an exhibit from the ground up. The course was structured around collecting artifacts, planning the layout and creation of the exhibit, site visits, oral interpretations, restoring documents, and content-focused research.
We began our research by delving into the Reinhardt University archives and reading texts about the local area. We also collected artifacts to display at our exhibit from three local historical societies: the Etowah Valley Historical Society, the Bartow History Museum Archives, and the Cherokee County Historical Society. Research from the Etowah Bush School and the University of Georgia's Special Collections were also included. The Etowah Valley Historical Society provided us with documents for our exhibit and, in return, we restored letters and documents for them. A longtime, second-generation store owner in Salacoa Valley, Mr. John Bennett, Jr., also provided artifacts for the exhibit. Some examples of artifacts on display are the Cline Store and Bennett Store ledgers, first edition books, and an original manuscript of one of the books. We conducted numerous interviews with local historians to gain firsthand knowledge of the past and present community. While we gathered research about the town of Pine Log, our class took a tour of Pine Log Mountain with a local property owner to become familiar with the area we were researching. This physical connection with the area and its beauty were quite important in developing our sense of ownership for the project.
While all the steps in creating this exhibit were meaningful, the most exciting part was interviewing the local historians and interacting with the community. I enjoyed sitting and listening as individuals shared their love and passion for the area of Pine Log and its people. Their stories made the past come alive for me and this was my dream for our exhibit: to make the past come alive for the people of our area and to build a connection of love and pride for their community. In one instance, as we interviewed the owners of the Cline Store—originally a general store and now an antique store—a woman stopped by saying she needed to run in and experience the smell of the store because it brought back such fond memories of her grandmother's house. With true joy in her voice she asked them to never close the store. Another person came by who was running for office and visited for a few minutes. There was a real feeling of community within those walls that was similar to the stories that they told of years gone by. The Clines introduced us to the visitors and shared the story of our future exhibit. They were all genuinely excited and wanted to know more about our plans.
Last spring I was able to apply some of the skills I learned through my experience working on the Spirits of Pine Log Mountain project when I led a group of students in designing an exhibit for a different project on campus. I also believe this internship enabled me to obtain a graduate assistantship during my first quarter in graduate school where I am working with an archeological lab on an upcoming traveling exhibit. The lessons I learned and the passion that I experienced will be with me forever. It is what has led me to be a historian and to share my love of the past with future generations.
Abigail Merchant graduated from Reinhardt University in 2020 with a Bachelor of Fine Arts in Studio Art, a Bachelor of Arts in History/American History with a minor in Museum Studies. She is presently attending the graduate program at the University of West Georgia. She has exhibited a passion for history since volunteering at the age of 10 as a junior docent at the Historic William Root House and Gardens in Marietta, Georgia.
Read more about our research partnership with CIC on the National Humanities Alliance blog.