Blog Post
The Black Church Archives Project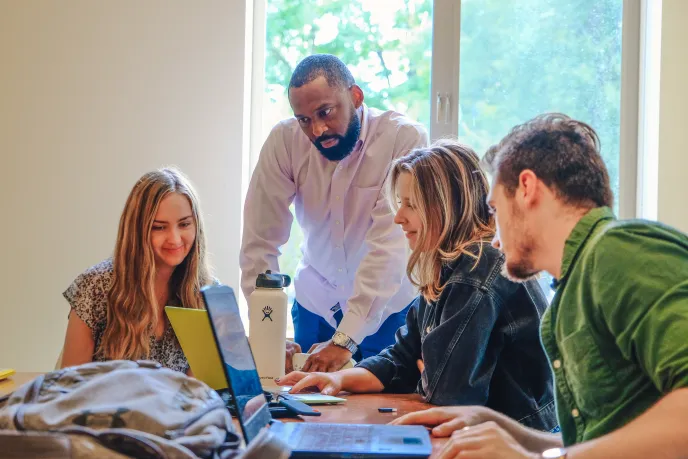 In The Black Church in the African American Experience, C. Eric Lincoln and Lawrence H. Mamiya explain how Black churches are historically intertwined with Black culture. Since their development in the antebellum and postbellum eras, Black churches provided opportunities for social gatherings and personal growth through politics, academics, and the arts. Black churches and their members also played a significant role in the fight for civil rights. Through this work, these congregations provided a strong community and immense hope for Black Americans. The important historical records found in Black church collections offer a window into this history and need to be preserved for future generations. I am so grateful to have participated in this work by documenting Black religious life in Minnesota as part of the Black Church Archives Project (BCAP).
I am an undergraduate at St. Olaf College in Northfield, Minnesota working on BCAP, which is founded and led by Professor Timothy Rainey II. BCAP's mission is to create a national archive focused on telling the histories of Black congregations throughout the United States. Supported by St. Olaf's Collaborative Undergraduate Research and Inquiry program, I have been working alongside two other student researchers, Noah Lafferty and Kaitlin Moe, to digitize historical records held by African American churches.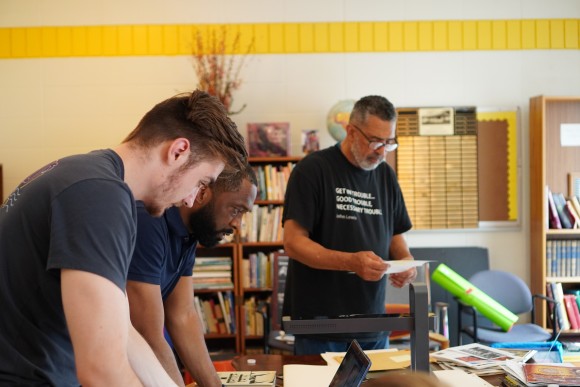 To begin this work and to help create the foundation for BCAP, our summer 2022 project team developed a work plan for preserving the records of historic Black churches in Minneapolis and St. Paul. We visited African American churches, filmed interviews, and digitized items in their historic collections. We presented our project through a prototype website which showcases a digital archive, story maps, and documentary shorts.
According to the Smithsonian Anacostia Community Museum's Faith in Communities: A How-To Guide to Church Archives and History Projects, preserving archival material is a necessary and meaningful task because these materials are often one of a kind and when they "are lost or destroyed, the information they contain also is lost." Unfortunately, many churches around the nation do not have the funding, staff, or space to keep and organize their historical records. Materials in church collections include letters, baptismal lists, original photographs, newspapers, and other artifacts that display the church's history and material culture. These records are important for general researchers of family ancestry, for example, and they are also illuminating primary sources for scholars of African American religion.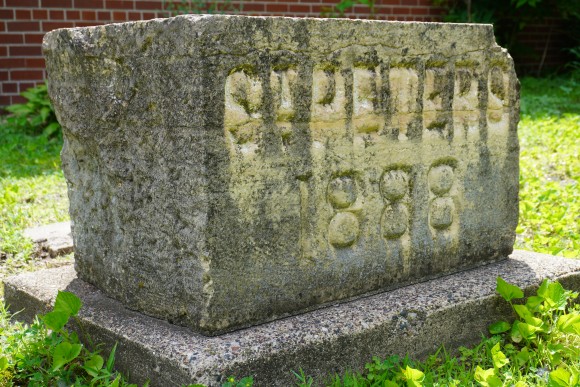 To explore a piece of this fascinating history in our local community, we went to St. Peter's African Methodist Episcopal (AME) Church in Minneapolis. We interviewed Greg McMoore, a member of St. Peter's congregation who spoke about the history and significance of the church. St. Peter's AME was founded in Minneapolis in the 1880s, moved locations multiple times, and founded its current location in the 1950s. St. Peter's AME is only a few blocks away from George Floyd Square, where the horrific murder of George Floyd occurred in May 2020. In the heart of South Minneapolis, St. Peter's AME has endured through immense difficulties and has maintained their strong community by loving one another and by loving God. St. Peter's AME has and continues to be a home for African Americans in the Twin Cities—demonstrating the significance of digitizing their records.
At St. Peter's AME, we digitized a sample of over 100 items from their historic collections, which included a graduation photo from 1912 and a Minneapolis postcard from 1915. Additionally, we conducted oral history interviews with two women, Shirlee Callender and Harriet B. Solomon, who have been members of the church for most of their lives. They told us about the traditions and values that adorn their church's history, which included fashion shows and elegant tea parties. From this site visit, we created documentary shorts to capture stories from our interviewees. We were also able to create a story map with GIS (Geographic Information System) software which presents an interactive timeline of the history of St. Peter's AME.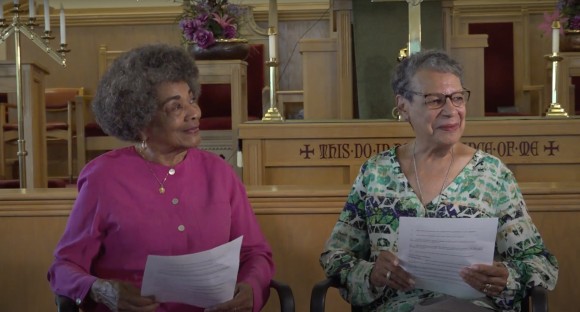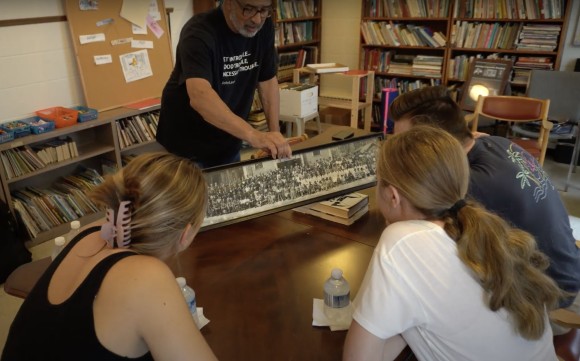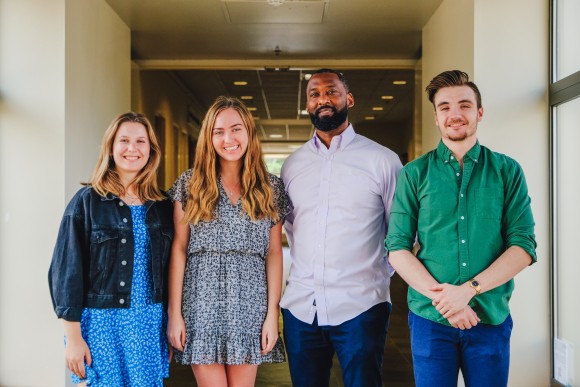 Another component of our project included identifying approximately 40 Black congregations in Minneapolis and St. Paul and conducting a surveying effort to help BCAP acquire a more general frame of reference for where Black churches stand in developing sustainable preservation plans. Our survey aimed to obtain information such as the date the church was founded, the size of the congregation, and a variety of other questions to assess and describe the progress each congregation is making toward preserving their records. As a part of this effort, we also used GIS software to map where these churches are located in the Twin Cities to further the geographic resources that are available for research on Black churches.
Overall, BCAP strives to honor the stories that we uncover with the hope that general researchers and scholars will be able to better understand the incredible history of Black churches. Working on this project has helped me to understand more about the importance of archival work and the responsibility that the future has in remembering and honoring stories of the past. As a religion major, it has been so remarkable to interact with communities of faith to learn about how religion shapes human experiences and connects people. I am extremely grateful to have the opportunity to work on this project and I look forward to its expansion.
Monica Wohlhuter is a Mathematics and Religion Major at St. Olaf College, Class of 2024.