Baltimore Traces: Communities in Transition is a project-based interdisciplinary teaching initiative at the University of Maryland–Baltimore County (UMBC), bringing faculty, students, and community members together to create media and public programming on Baltimore's residents and changing neighborhoods. Baltimore Traces courses have been taught by a number of UMBC faculty members including Nicole King and Bill Shewbridge, bringing different disciplinary perspectives to explore place-based social history in Baltimore.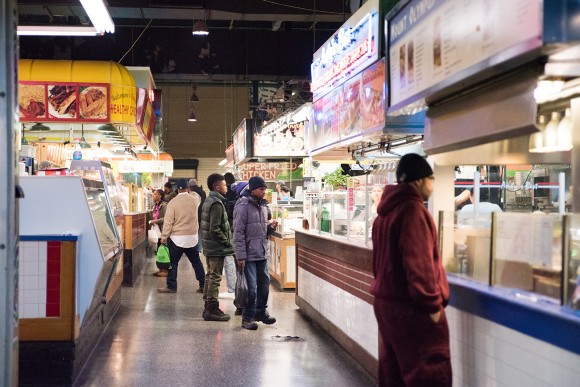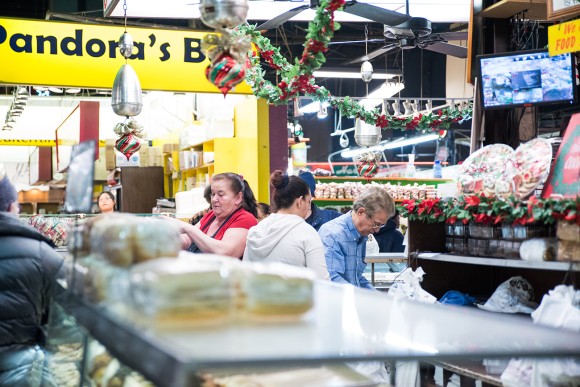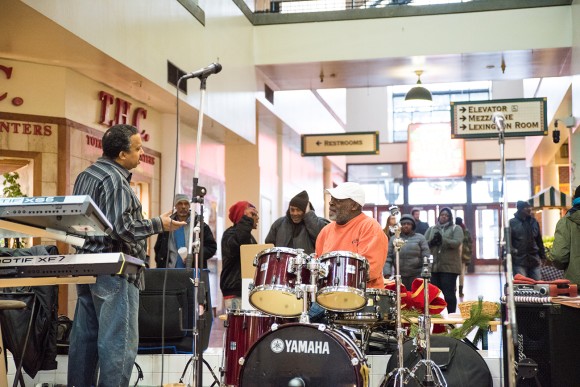 Through Baltimore Traces courses, students explore a different neighborhood in Baltimore each semester, creative inclusive media including short films, digital maps, podcasts, and a radio series produced in partnership with the Center for Emerging Media—a Baltimore non-profit founded by radio host Marc Steiner. These materials are archived on the project website and have typically been featured in public programming with community partners at the end of the semester.
The effect on students—some of whom have come back after graduation to serve as Baltimore Traces Fellows—is profound.
"The Baltimore Traces courses have allowed me to do things I never thought were possible with my academic career," Christina Kwegan, Baltimore Traces fellow and UMBC alumna, writes in a zine produced in the fall of 2017. "I am able to combine the love I have for my city with my passion to capture meaningful stories from the city's residents and visitors. This has opened up new doors for me and given me a different perspective on parts of the city I've known my whole life."
Learning from Lexington: Baltimore Traces Explores the Lexington Market in 2017
In the Fall of 2017, King taught a Baltimore Traces class focused on the historic Lexington Market and its community of customers, vendors, and management.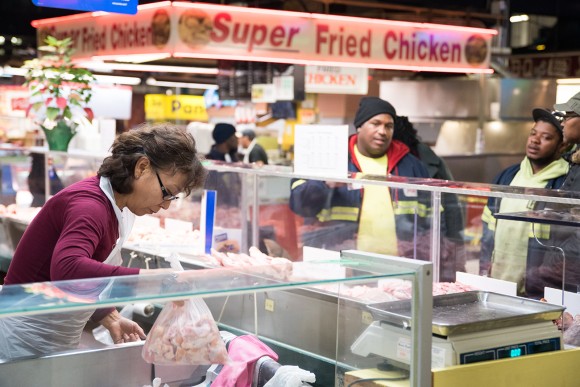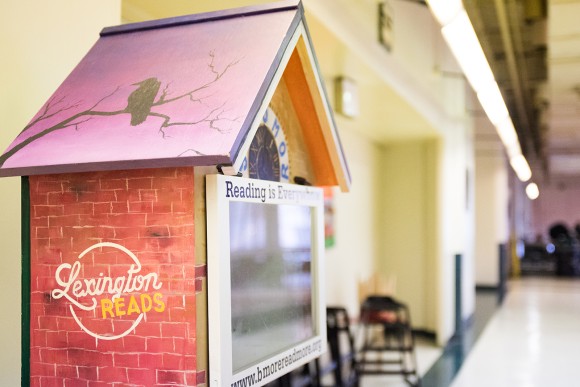 With a history that begins in 1782, the Lexington Market has deep roots in Westside Baltimore. The current building dates to 1953, featuring local vendors producing and selling carryout food, baked goods, merchandise, and fresh meat, fish, and produce.
In 2016, the city announced a $40 million plan to raze and redevelop the public market. In the press release announcing the plan, Baltimore Mayor Stephanie Rawlings-Blake emphasized her personal connection with Lexington Market.
"Some of my earliest memories are visiting Lexington Market with my mother and grandmother," Mayor Rawlings-Blake recalled in a press release. "We would purchase a bag of nuts or some candies just to see the vendors in action. It truly was a great family experience. With a renovated Lexington Market, we hope to create a new destination, ensuring that we retain those vendors that people have depended on for years but also provide opportunities for new vendors to thrive."
Current customers, vendors, and management share the Mayor's connection with the Lexington Market, though their enthusiasm for change is more varied and nuanced.
"Getting out, showing up, listening to people, and meeting people where they are"
This complexity animated the Fall 2017 Baltimore Traces class, which explored how the market has changed with the city, reflecting upon its importance to its community as preparations for its redevelopment move forward.
Over the course of the semester, King's class and a team of Baltimore Traces fellows researched the Market's history and created media and programming: two public history zines, one ten-minute podcast, and a public event to share student research and celebrate Lexington Market.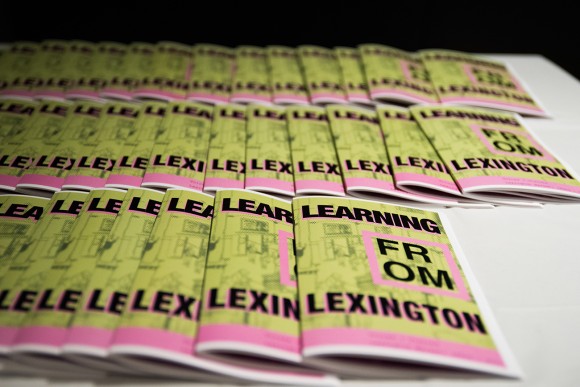 The first zine covered the history of the market, highlighting notable vendors from the past and explaining the plans for its redevelopment. The zine ends with a question, "What do you think about the future of Lexington?"
Cooperating with market management, King's class met at the market and used the zine to start and record conversations with the market's customers, vendors, and staff members that led to the production of the podcast, the second zine, and the public program.
The podcast and second zine amplified the voices of the market community, projecting the complex feelings that exist for the building. While there was interest in improvements to the building and its surrounding area, there was concern about what would be lost.
To illustrate this tension, King shared a conversation she had with Thurston Jennings, a young man at the Lexington Market eating a breakfast sandwich at Joy's.
"We showed [Jennings] the plans for the future market and he said, 'I'm kind of concerned, I'm very concerned. I don't want it to lose its soul. Often times, when you come across any business, really, you have to consider whether or not it has its natural origins and original personality. As time goes forward, you lose a lot out of the homestyle feeling that you would have. It goes commercial. But who cares about homestyle when dollars are concerned?'"
At the core of Baltimore Traces, is a basic commitment to the common good and to listening to the community.
"Getting out, showing up, listening to people, and meeting people where they are is so important to building the Baltimore Traces project," King explains. "It's something that organically grows to educate students... to do work that matters on the ground. I kept saying, we're not trying to save the Lexington Market, we're not trying to fight the development. What we're trying to do is get a sense of the pulse of how people feel about that, because that's beneficial for the people running the market and making these decisions. It's also beneficial that people know what's going on with the market that has been in this same spot for hundreds of years."
The zines and podcasts are available on the Baltimore Traces webpage. The Baltimore Traces project is ongoing. The Lexington Market is open for business as plans for its redevelopment move forward.