At California State University, Monterey Bay (CSUMB), service learning is an integral part of the student experience. Coordinated by the Service Learning Institute (SLI), service learning has been a curricular requirement since the university's founding. As a part of the university's general education program, undergraduates take two service learning courses: a lower-division introduction to the theory, method, and practice of service learning; and an upper-division course in their major. In the College of Arts, Humanities and Social Sciences, this has involved work in Salinas' Chinatown, collecting oral histories, engaging the community and building the collection for a new museum on the neighborhood's history.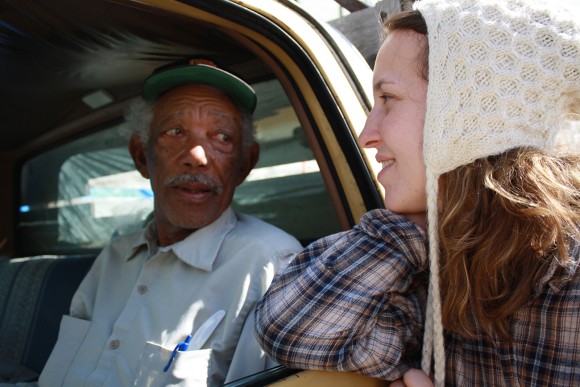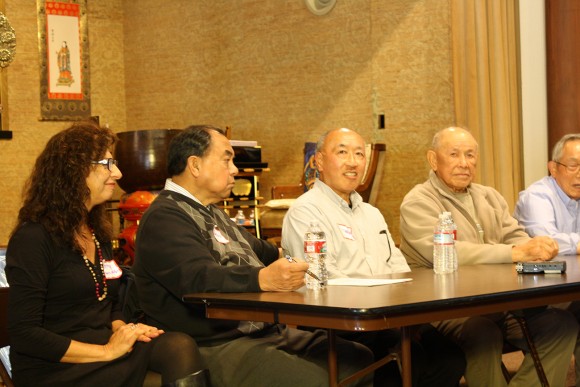 CSUMB was founded in 1995 with service to the community expressed as a part of its vision statement, with particular focus on "the diverse people of California, especially the working class and historically undereducated and low-income populations." Service and community partnership are an integral part of the university, the vision statement continues: "The university will be a collaborative, intellectual community distinguished by partnerships with existing institutions both public and private, cooperative agreements which enable students, faculty, and staff to cross institutional boundaries for innovative instruction, broadly defined scholarly and creative activity, and coordinated community service."
With these goals in mind, the SLI was founded as an academic department within CSUMB. Director Seth Pollack explains that this status enables the SLI to both support service learning across the university and to deliver courses, ensuring consistency and advancing service learning as more than just an approach to student learning. "At CSUMB we see service learning as not just a pedagogy, how to teach the knowledge of your discipline," Pollack says. "We see service learning as a way to rethink the knowledge of your discipline through the lenses of service, social responsibility, and social justice."
For humanities students in the museum studies and the oral history and community memory programs, service learning has helped them to become directly involved in telling a more inclusive version of the region's history. "Monterey has a number of historic buildings and museums. Our museum studies program initially was doing their service learning by sending students out into these museums on internships," Pollack explains. "But we recognized that there was something missing. With the museum studies faculty, we redesigned the course to help students think more deeply and critically about social responsibility as future museum professionals. And what emerged from that was that students needed to learn more than just how to do accession of new items to a collection and how to clean items and mount exhibitions. Students needed to learn about how communities define what has value: artistic value; historic value; cultural value; and be directly involved in that process with our communities."
"We see service learning as a way to rethink the knowledge of your discipline through the lenses of service, social responsibility, and social justice."
Working with faculty in museum studies and the Oral History & Community Memory Archive, the SLI helped reimagine service learning to address issues of social responsibility and social justice. "That led to a whole evolution of the curriculum and the partnerships, so that that program is doing some really interesting work about helping museums address the critical social challenges of our time and our context," Pollack explains. "For example, these programs have worked with the Chinese, Japanese and Filipino immigrant communities to help build the foundation of a new Asian American museum in Salinas, which is our county seat, to be able to tell the hidden history, and the important role that these communities played in our region. These stories were pretty much unknown and untold in our community. Now those stories have been represented and are part of the discourse. We have a fledgling museum, an active community organization (Asian Cultural Experience) committed to preserving its history, and are witnessing a revitalization of what was a destitute part of town."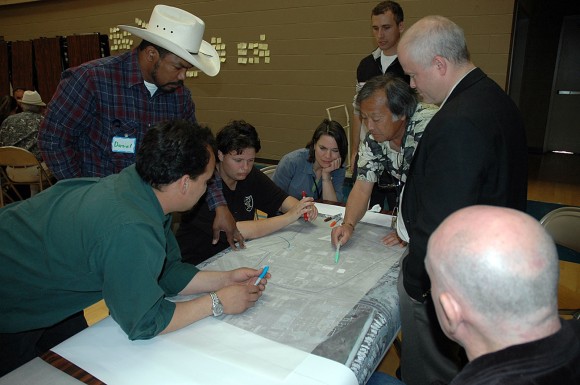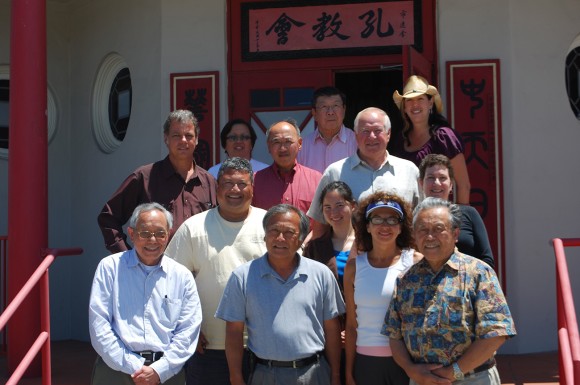 In 2015-16, SLI assessed the significant impact service learning has on its students and the community.
Nearly all students reported positive changes in attitude towards service (97 percent) and the community—93 percent felt that they had made a "meaningful contribution to their community," 88 percent felt "more comfortable participating in the community," and 85 percent felt "a strong sense of commitment to being involved in the community."
The impact on Monterey, San Benito, and Santa Cruz counties was significant, as well. Over the course of 2015-16, 2,840 students provided 97,220 hours of service in 118 courses at CSUMB. Partnering with 415 community organizations and schools, the monetary value CSUMB service learning students contributed $2,290,503.20 (calculated according to the Independent Sector Value of Community and Volunteer Service).
Perhaps most significantly for the region's economic viability and future, 54 percent of students who participated in service learning in 2015-2016 planned to continue working with their site after their semester ended.