With funding from the National Endowment for the Humanities, Sitting Bull College is invigorating the endangered Dakota/Lakota language on the Standing Rock Reservation in North and South Dakota. In partnership with the last generation of fluent speakers, the Standing Rock Dakota/Lakota Language Project is creating original language resources by collecting traditional texts and recording conversations between elders with the goal of inspiring new Dakota/Lakota learners.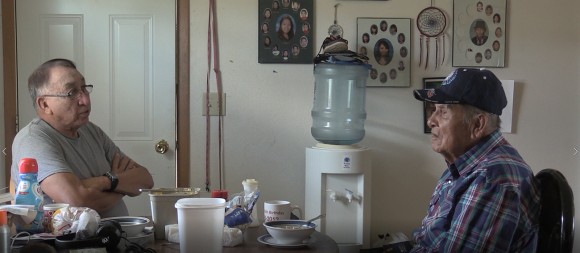 The project is led by Michael Moore, Mark Holman, and elder and language instructor Gabe Black Moon of Sitting Bull College on the Standing Rock Reservation, who see the project's preservation of Dakota/Lakota language and culture as more pressing than ever.
"We're losing native speakers at a very rapid rate. This project is creating and preserving the knowledge of the elders… in order to provide a base for these younger people."
"We're losing native speakers at a very rapid rate," Moore says. "This project is creating and preserving the knowledge of the elders—the way the elders spoke, the idioms that they used, and so on—in order to provide a base for these younger people."
Lakota and Dakota are two mutually intelligible but traditionally distinct dialects of the Siouan language family from North and South Dakota.
"On most reservations here you have one or the other, but Standing Rock, just because of its history, ended up having both dialects spoken here," Moore says. "When the reservation was created, you ended up having speakers of both of these dialects forced into one confined geographical area."
The presence of speakers of both Dakota and Lakota dialects makes Standing Rock an ideal center for the preservation of the language, as its population of fluent speakers declines.
To address this need, Sitting Bull College offers a range of instructional programming in Dakota/Lakota, including for-credit courses, a language immersion program for children aged 3 to 5, and a summer institute for language teachers and learners who come from as far away as Germany.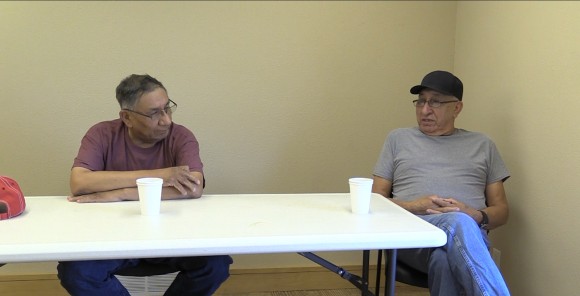 The recordings and transcripts enliven and enrich these language programs.
"When you learn a language in the classroom, it's often very simplified and tends to be focused on basic grammar and vocabulary," Moore says. "Our project is to help provide a richer database for language revitalization so that as people learn more of the language, to be able to go back to these sources, recordings, and transcripts that we produce to expand their knowledge and use of the language."
These recordings convey aspects of Dakota/Lakota thought and culture, including humor, that would not otherwise be accessible for students.
"An important part of the recording was to have all these different kinds of uses of the language," Moore explains. "Whether it's joking or talking about shopping, care of horses, fixing cars, or whatever it is—just recording all of these different uses that are not necessarily the typical kinds of things that a student is going to get in the classroom."
Impact Across Generations
The project has the potential to impact all in the community, especially elders and younger language learners.
For the elders, it offers an opportunity to share traditional knowledge. Project directors give elders the opportunity to share their expertise, whether it's humor or knowledge of customs and ceremonies.
"We're not sharing knowledge the way we used to," Holman explains. "This is all of American culture. Everybody's on their cell phones or their devices, they don't sit around telling stories or passing this information on from one generation to another. So recording that is important."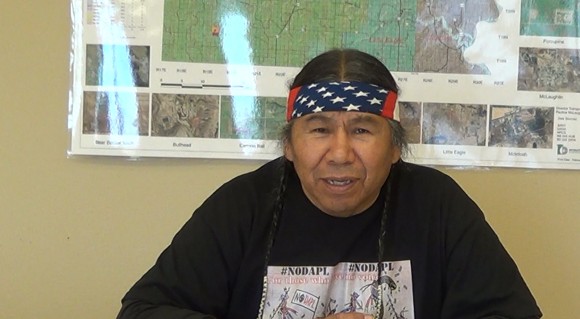 With this in mind, the project records structured and free-flowing conversations between tribal elders on Standing Rock reservation.
"Sometimes it's just getting somebody to talk and just say what they want to say," Homan explains. "You don't know what you don't know. These are the knowledge keepers."
The project also has a strong impact on the younger members of the community who did not grow up speaking Dakota/Lakota, Moore adds. "Particularly for the younger generation, it's so much a part of their identity wanting to be able to understand their grandparents or their parents, and be able to able to interact with them and to become speakers themselves"
When the recordings are used in language and Native American studies classes, they enrich learning, allowing access to language and culture as they are expressed everyday. In addition, the materials collected will be preserved in the Sitting Bull College Library to inspire future generations of language learners. To learn more about Sitting Bull College's Dakota/Lakota language and culture resources, visit their library webpage