Blog Post
Stories from the Pandemic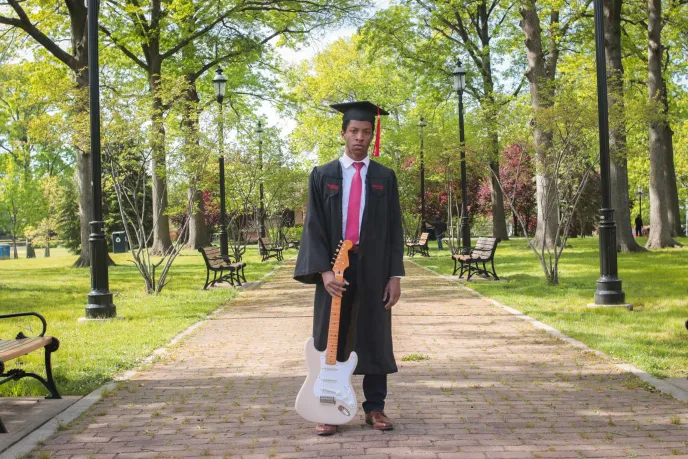 In March, young people began adjusting to life under quarantine and processing the impact on their families' health and economic security. In response, Newest Americans created Stories from the Pandemic, a web platform for young people to document their experience in real time using photography, video, writing, and audio. Our goal was to give students an opportunity to observe, reflect, and share their personal stories in order to feel less isolated while becoming frontline documentarians for their local community and beyond.
To launch the project, we began with a core team of 8 youth reporters who we had worked with on previous Newest Americans projects and developed a series of reportorial assignments for high school and college teachers to use with their students. We initially discouraged students to leave their homes for this reporting, but rather to take us inside their lives, as well as explore what was happening with family and friends outside the United States. Submissions from teachers and through the "Share Your Story" page on the website are increasing as more people become aware of the project. Each unique story paints a broader picture of how a global pandemic affects young people in diverse environments. This summer, through funding from the Newark Summer Youth Employment Program and the Newark Trust For Education, we will be mentoring 60 new reporters. We hope to continue integrating the curriculum we have been developing for the project in local high schools when school starts up in September. The web platform will document this singular experience and over time we hope the content will generate a valuable archive of what a global pandemic looked and felt like from the perspective of young people within their communities and beyond.
Read more from the Stories From The Pandemic youth correspondents in their recent New York Times article, "What We Learned in 100 Days of Life Interrupted."
Tim Raphael is Professor of Arts, Culture and Media and the founding director of the Center for Migration and the Global City at Rutgers University-Newark. He is the co-founder and co-director of Newest Americans, a multimedia collaboratory that produced Stories From The Pandemic.
Learn how to contribute to the Humanities for All blog here.