Blog Post
Study and Struggle from the Inside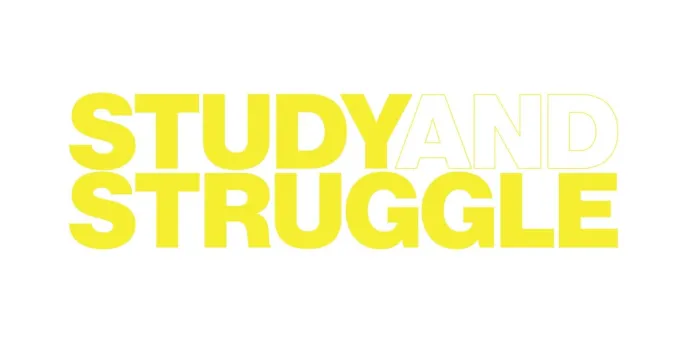 This blog was generously written for Humanities for All in spring 2021. We are publishing this piece as part of a series highlighting the work of the Study and Struggle program and have written a long-form profile where you can learn more about the history, goals, and scope of the program. A second blog post is also available, written by Noelle Kakimoto of the Hawai'i Abolition Collective. To contextualize the work and impact of Study and Struggle, we suggest you read the profile first, followed by the blogs. At this time, the author of this blog requested to remain anonymous.
--
After spending almost thirty-three years in a Mississippi prison, on a hot summer day in 2020, I was contacted and invited to be a host of a radical study group.
What intrigued me about this program was that it was facilitated by grassroots organizations within the state, faculty members at universities across the country, and authors and civil rights activists around the world. Upon reading the literature provided free of charge, I now realize what I have thought and voiced for many years: prison is big business. Prison Industry Corporations in every state are making huge profits on the backs of inmate labor. Commissary and phone companies are using price gouging tactics to profit as well. Jails, prisons, regional facilities, and immigration detention centers have become the ultimate examples of human trafficking and bondage. There are very few wealthy people in these types of institutions. Prisoners or detainees are mainly poor, Black, white, Hispanic, or transgender people.
After close examination, I recently made a connection between ICE prisons and the people being kept at state-designated women's prisons; people are receiving hysterectomies at an alarming rate, literally making it impossible to have children. According to the 13th Amendment, slavery was abolished in 1865, except for the punishment of a crime. Prisoners are legalized 21st-century slaves.
Because of Angela Davis' book Are Prisons Obsolete, I started thinking about the possibility of prison abolition. At first it seemed like a far-fetched idea, until I started thinking about the enslaved who were price bound and trafficked here from other lands, how they too must have viewed their freedom as an impossibility. Another example is the death penalty. Although it is still legal in twenty-seven states, the fact that it has been abolished in twenty-three states in the U.S. and many other countries cannot be ignored.
Oregon recently decriminalized small amounts of drug possession. Instead of treating them with punishment and imprisonment, some addicts in Oregon are now receiving the kindness, compassion, and understanding they deserve. Imagine how many people would be able to avoid incarceration if drugs were decriminalized in every state. Instead, prisons have installed revolving doors. Once released, people can receive as little as twenty-five dollars and a bus ticket, setting them up for failure. We can learn from past and present mistakes and evolve into a more humane and compassionate society. Prisons are not the solution. If they were, no one would ever return there.
Because of this study group, we have learned about helping those in need survive with mutual aid, and strategy techniques are being taught, learned, and put into practice. The experience has not only been rewarding and educational, it has allowed me to form new relationships and bonds.
In conclusion, while I struggle, I will continue to study and learn about the struggles of others. I will stand strong and I will continue to stand long. Only now, with the help of the members of this movement, I have the comfort of knowing that I will not stand alone.